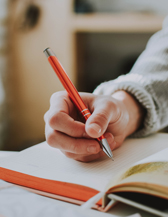 THE DELEGITIMIZATION OF ISRAEL
On Saturday, 7 October 2023, the Nation of Israel, while observing the Shabbat and celebrating the joyous day of 'Simchat Torah', was treacherously attacked by Hamas from the Gaza Strip. Almost immediately, Israel declared war on Hamas.
At first, most of the world showed sympathy towards Israel. However now that Israel has retaliated strongly and is busy with a ground incursion into Gaza, much of the world is fervently condemning Israel for defending herself. In fact it seems that much of the world has conveniently forgotten the horrendous and barbaric attacks that took place on Saturday, 7 October.
Israel is at war and this is like no other war Israel has faced. Israel is systematically destroying Hamas and Gaza, and I believe that this is the fulfilment of the prophecy in Amos 1:6-7: "Thus says the LORD: "For three transgressions of Gaza, and for four, I will not turn away its punishment, Because they took captive the whole captivity To deliver them up to Edom. 7 But I will send a fire upon the wall of Gaza, Which shall devour its palaces."" 
Realistically, Gaza has been flattened like a pita and much of Gaza has been demolished.